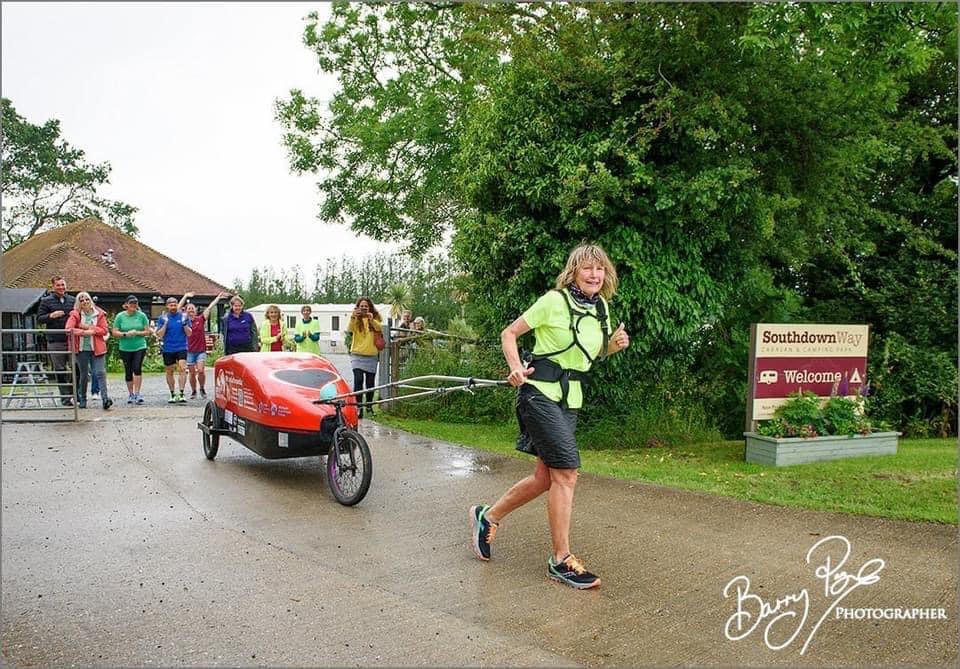 On June 25th, 2021, at 12 noon, the exuberant 74-year old Rosie Swale Pope restarted her 8,500km run from Brighton, England to Kathmandu, Nepal.
In July 2018, Rosie  started her 8,500km run that would have taken her through 18 countries. But for pandemic, she was ordered to stop her run in Turkey.
Rosie has remained determined to reach Nepal, but instead of continuing on from Turkey, she has restarted from the UK and is taking a different route in an effort to reach Katmandu and raising funds for the "charity PHASE Worldwide who work with remote Nepalese communities."
Rosie previously ran around the world from 2003 to 2008.
Follow Rosie on her website, Instagram, and Twitter.
View this post on Instagram
More »
This page was last updated on 2021.07.02